In Memoriam ... Clifford Henry Smedley ... 1916 ~ 2007
Click here to view remembrances left by visitors
Click here to visit the family's memorial page at Flintoft's Funeral Home for more pictures and to leave remembrances.
Cliff was born in Port Gamble, WA in May, 1916 and passed away at his home in Fall City, WA in March, 2007. Cliff attended Beacon Hill Grade School and in 1927 was very proud to win the Seattle Times city baseball pitching contest. Cliff attended Cleveland High School, then joined the CCC from 1934 to 1936. He fought in the large forest fire at Tillamook, OR and then went to work for the Forest Service as a guard at Glacier, WA. He started work at Boeing in 1937 at Plant #1 working on the flying boat #314 clipper ship. In 1942 Cliff married the former Gertrude (Trudy) Mann. Cliff enlisted in the Army Air Corps serving from 1942 to 1945. He attended the GE Ball Turret School in Schenectady, NY and then served at several airbases in the states, including over two years in FL. Cliff was employed by Bethlehem Steel in 1949 starting in the scrap yard followed by running the tool room in the new structural fabricating plant. He then transferred to the purchasing department where he retired in 1979 after 29 years of service. As a young man, he was the baseball pitcher for the Beacon Hill Church team and later for the Bethlehem Steel team. Cliff was an avid fisherman and hunter. He spent over 45 years with his Uncle George Carey hunting elk at the Joe Watt canyon near Ellensburg. Here he was known as the Mayor of Joe Watt and will always carry that title. He was a long-time member of the West Seattle and Issaquah Sportsman Club, and the Raging River Riders, serving as president for several years. Cliff was preceded in death by his spouse, Trudy, in 1983. He is survived by his three daughters: Judy Brangwin (Bob Cates), Jana (Chuck) Jackson, and Jamie (Thomas) Dulin; six grandchildren, six great-grandchildren, and one great-great-granddaughter; sister, Virginia Hilton and brother, Russell (Effie) Smedley. No service will be held at Cliff's request. Donations may be made to a charity of your choice.
Sis and Lil Bro will always miss you Cliff.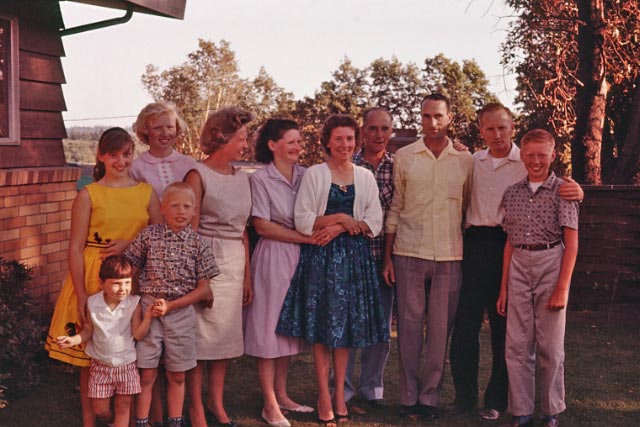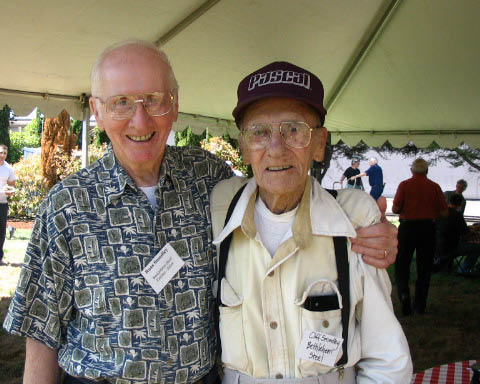 You are visitor
to this web page.
This site last updated on April 29, 2008